Amidst another w³-odyssey that started in Moncton, I stumbled over Will Richardson describing something I love as much as he does — getting lost online, being carried away, trailing along from one blog to the next, following instinct and interest much more than any predescribed pattern.
»Here's what I LOVE about reading on the Web, when I get into a link flow that dances me from blog to blog, post to connected post and comments, and after about 20 minutes of just letting myself be carried away by the threads of conversations I land on something that makes a small part of my brain blow up in wonder.«
Alan has described it differently, though I agree with him as much:
»… I have often marveled at the gems I find by random link walking from blogs- like a hike without a map — from one story that catches my eye, I am curious about a link that leads me down a lovely path, and before I know it, I am finding beautiful information…«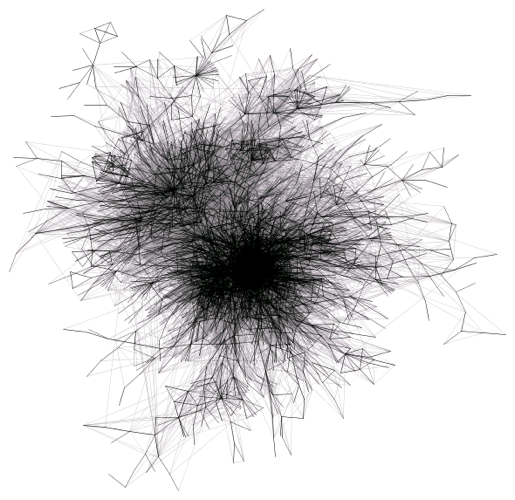 On his little journey that day, Will found the Western Cape's University concept and approach of rip-mix learners — a project where students make recordings of lectures, compile notes, collect material and remix all this to create educational resources for their peers.
The concept sends my thoughts in all sorts of directions — and it certainly goes a long way to show that our trainings in nonformal education have much room to improve. Take Will's way of capturing his travel of clicks:
»At every point, my decision to click was motivated by an interest for context, for moving more deeply into the one idea in the maze of stuff that was pulling me most at the moment.«
Exactly. And I wish we could (instead of moving towards more formalised and structured courses so they can be evaluated properly) find a way in which we allow learners at our trainings and seminars much more to follow their hunches in the same way. How cool would that be?