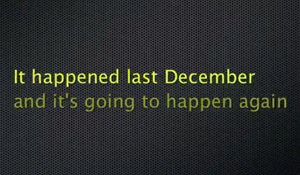 TALE is one of the long-term training courses in the European youth arena, organised by the Youth Partnership. The course supports European trainers in their professional development to competently design, implement and evaluate training activities.
One of the core features of TALE is its online learning platform LOFT, which was introduced to the world during an open loft day on December 1, 2009. This September, the talers are going full throttle with an entire «OPEN LOFT WEEK». Curious? Read on!
«Are you interested in e-learning? Are you interested in non formal learning? Are you interested in experiments combining those two? …and you are active in the field of non-formal education and European youth work? If so, then mark in your diary the "TALE's Open LOFT Week" from 13-17 September 2010.»
So say the talers in their invitation. And with this teaser video, how can we resist? Our diaries are marked :)
The week will combine a variety of formats, time frames, engagement modalities and contents foci – see the programme below. The talers want their initiative to be understood not only "as a mere opportunity to visit LOFT but a chance to share, learn, reflect, debate and exchange altogether and at the same time."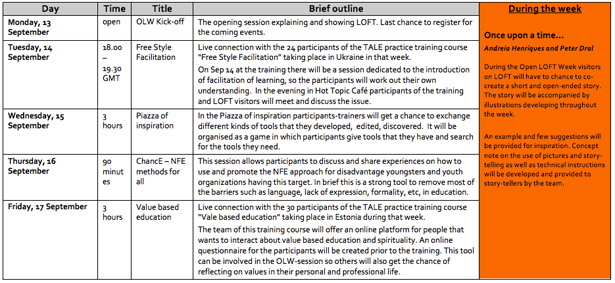 The programme of the Open Loft Week, also available as a
pdf document.
Good luck to all talers, and see you in lofty heights between September 13 and 17, folks!
Attachments: invitation (pdf), programme (pdf),