Rules are made to be. Are they?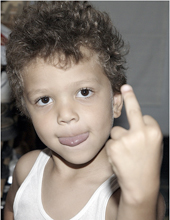 I grew up at a time and in a system when obeying rules blindly was a question of survival for some, of belief for others, and of conformity for most. The arrival of puberty and democracy quickly taught me that rules should always be questioned, including the reasoning and authority behind them.
After all, rules are based on opinions or the subjective interpretation of (a selection of currently known) facts. So I have learned to rely on myself rather than what others tell me – with my basic set of rules unnegotiably defined by human rights.
Doesn't make too bad a citizen.
subjective, and
manipulative?
And doesn't active and democratic citizenship need citizens capable of critical thinking? People who are able to look behind facades, analyse nebulous motifs, locate hidden interests, and see beyond the obvious. People who appreciate that every rule was made in a specific context, with a specific aim – and may meanwhile very well be outdated, pointless or harmful.
Consequently, in our work we aim to empower young people and youth professionals to think critically – hoping to get a simple yet powerful message across.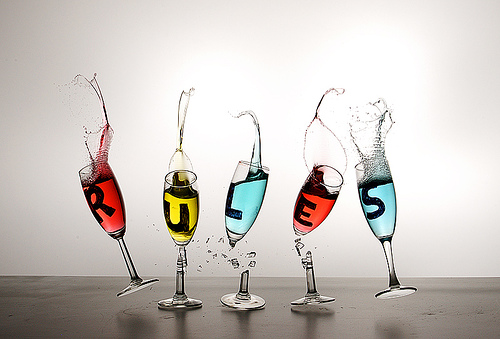 More often than not, rules are made to be broken.
But the kind of critical thinking we hope to instill in people seems to be harder and harder to get out and get to. I wonder why?
«Critical thinking is important, because it enables one to analyze, evaluate, explain, and restructure our thinking, decreasing thereby the risk of acting on, or thinking with, a false premise.» (Source)
Take the example of simulation exercises in training. Usually, I design them in a way that the rules and restrictions are irritating and invite to be challenged. What makes each simulation unique and interesting is to see how different people challenge the rules and overcome the restrictions.
In recent years, the rules had to be harder and restrictions more tight to provoke people to break them. In recent months, I have experienced twice that people did not break any rule at all – and rather lived through the exercise, bored or frustrated, irritated or confused.
Now, I am the first one to admit that this very simulation is crap. In fact, it is. But nonetheless I wonder whether people are changing – changing away from self-confident critical reflection…
Rules are not used for guidance any more – they are obeyed. Blindly.
Tell me I'm wrong.