» and a happy new year to all of you!
In our new map section, you find everything we could find (we are sure there is so much more out there!):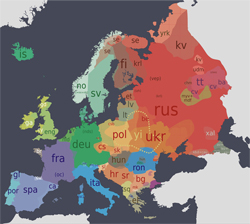 from the milky way galaxy to the world upside down, from urban sprawl to Europe by night, from the crusades thousands of years ago to the origins of today's refugees, from ancient wars to recent conflicts, from Europe in 1190 to Europe in 1815, from major technological accidents to Europe's climate in 2071, from cultural regions of Europe to the distribution of blond hair on our continent, …
(edit: ahem, author continues to type furiously…)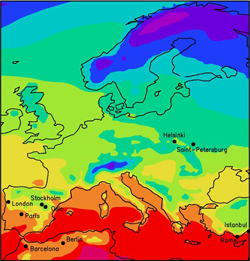 All in all, we give you more than 150 maps of Europe in 10 categories:
Generic maps of Europe
Europe and the world
Ancient maps of Europe
Old maps of Europe
Language, culture and ethnicity in Europe
Religion in Europe
Emigration, migration and refugees in Europe
Europe and the environment
Funny and weird maps of Europe
Conflicts and wars in Europe
We are looking forward to finding more maps and adding them as we go along, hopefully with all your support as always. But that is the future, and holiday season is now. Take some time off, and enjoy the festivities!
From everybody here at Nonformality,
thanks for sharing your time with us. Love,