» Europe, the universe, galaxy, planet and world.
With every map there comes:
a descriptive title underneath the image
a small version – the one you see, 500 pixels wide,
a large version (1000 pixels wide) for download, and
a link to the source.
Please note that the copyright license of our blog only allow the use of these maps for noncommerical purposes, and that moreover the license of most maps only allow their use for educational purposes. Thanks for respecting that!
Found another cool map? Share it!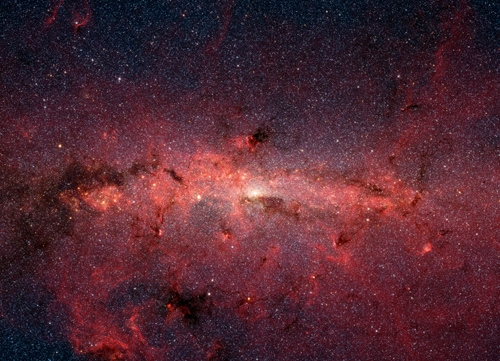 The milky way galaxy | Larger version | Source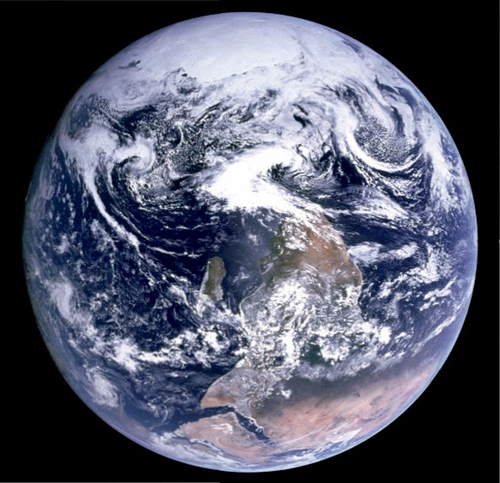 The world as seen from Apollo 13 | Larger version | Source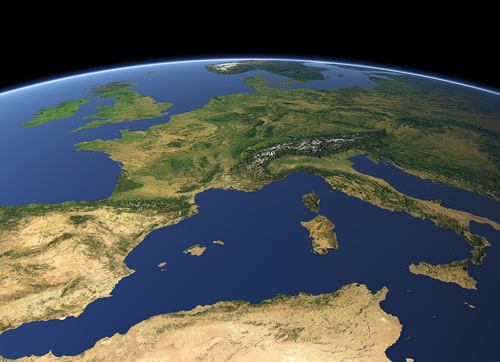 Europe from space | Larger version | Source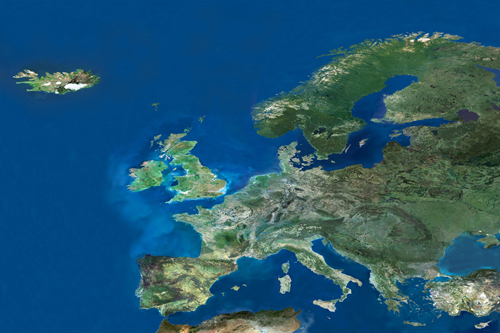 Europe from space 2 | Larger version | Source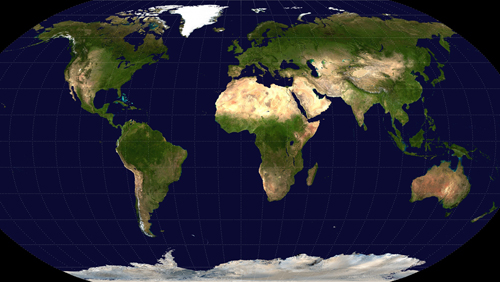 Robinson projection of the world | Larger version | Source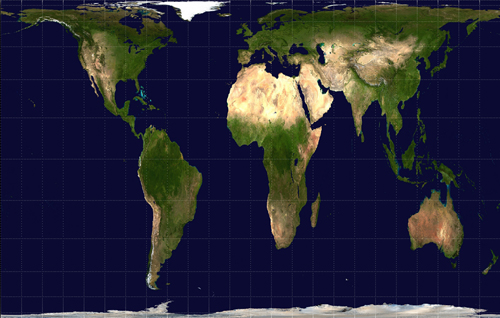 Gall-Peters projection of the world | Larger version | Source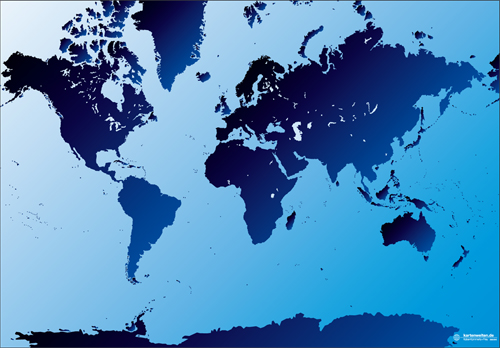 Mercator projection of the world | Larger version | Source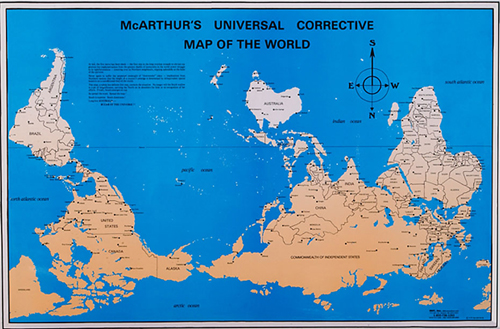 Universal corrective map of the world | Larger version | Source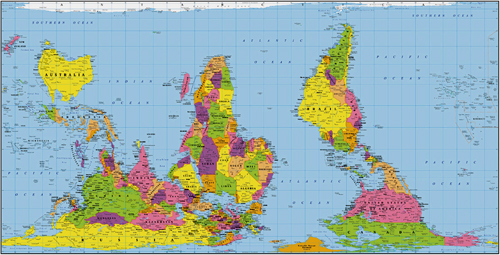 The world turned upside down | Larger version | Source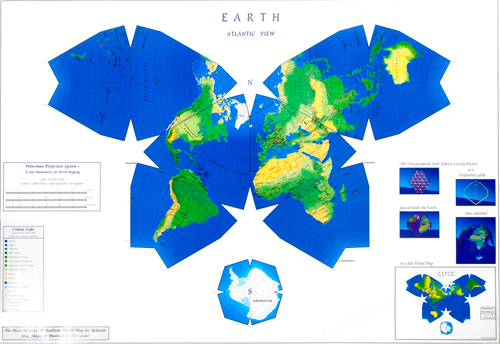 The Waterman projection of the world | Larger version | Source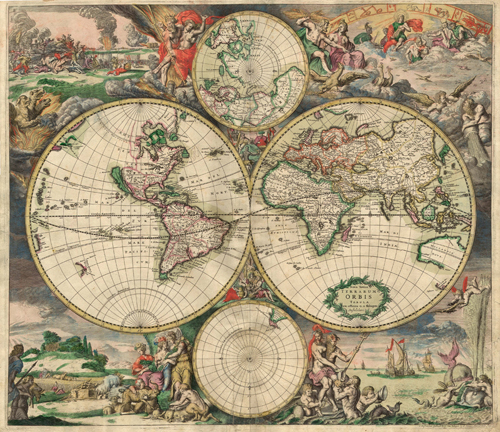 A world map of 1689 | Larger version | Source
The world according to size of land | Larger version | Explanation (pdf) | Source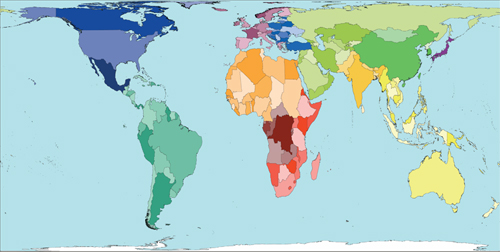 The world according to population | Larger version | Explanation (pdf) | Source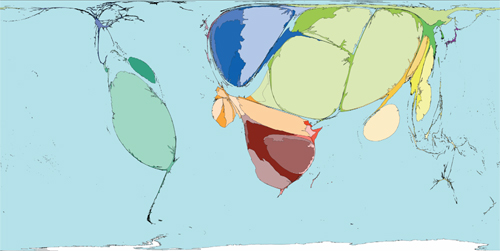 Origins of 15 million refugees in 2003 | Larger version | Explanation (pdf) | Source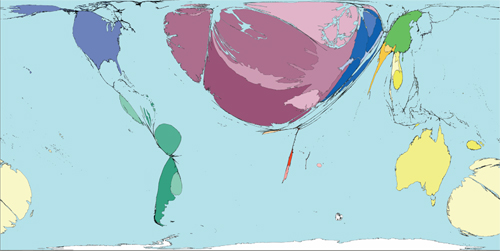 Worldwide diery exports – milk butter eggs | Larger version | Explanation (pdf) | Source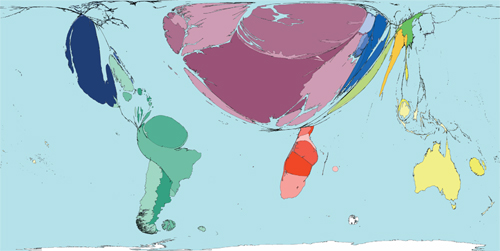 Worldwide alcohol and cigarette exports | Larger version | Explanation (pdf) | Source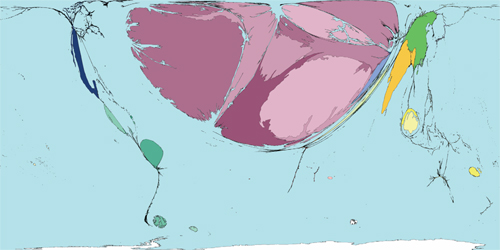 Medicine Exports – … | Larger version | Explanation (pdf) | Source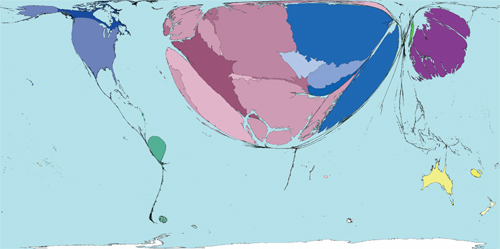 Long-term unemployment | Larger version | Explanation (pdf) | Source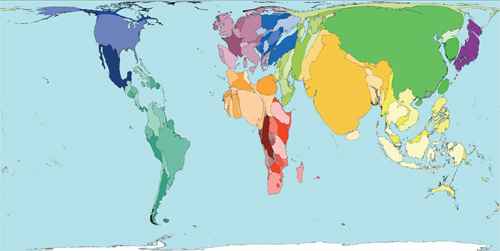 Youth literacy – world overview | Larger version | Explanation (pdf) | Source