Participants are not what they once were.
Back in the good old days, a training course would start with an evening of ice-breakers, group-building exercises and inspired chit-chat lasting through half the night. And it would end with a party to remember, organised by participants for participants: a night worthy of the next day's hangover.
(Not to dream of the nights – and mornings – in between.)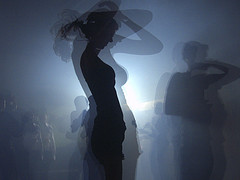 Today training courses still start with an evening of ice-breakers and group-building exercises, but at the end of the official programme of that very first night people rush to the next computer, start up skype, icq and facebook and stay right there until they go to bed.
And the farewell evenings are not much different: there might be some sort of a small programme, but as soon as that is over, everyone is sprinting to their beloved computer to join those who didn't even come.
(Not to speak of the similarly dreadful nights in between.)
Here is the irony of this situation: in a recent training course, people had created a group on facebook and become virtual friends with participants that sometimes they had, in real life, not talked to at all.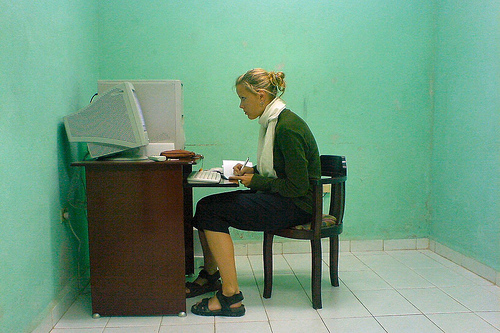 How weird is that?
I can't put my finger on the reasons for this development. Does the current generation of young people have party angst? Are we mostly gathering nerds these days who need the keyboard under their fingers and the spike of seven simultaneous windows for pure survival? We might indeed be the first zeitzeugen to experience the ultimate wave of NADD!
Consequently, I am not sure how to respond to this phenomenon of individualism and web 2.0 addiction. Has it now become the responsibility of the team to organise evenings that are fun? Should we run our trainings through skype and facebook instead? Should we announce our courses on paper only again, to reach people who can still talk without a computer between them?
Or should we simply add a new qualification to our profile of participants:
» Applicants need the ability to socialise with real people.