There is an interesting discussion going on in the formal education's corner of the blogosphere on how to engage students.
Marc Prensky started it here at «Educause Review», Dennis Fermoyle over at «In the Trenches of Public Education» picks it up here, and Chris Lehmann of «Practical Theory» puts his two cents in here.
Quite interesting discussion, really.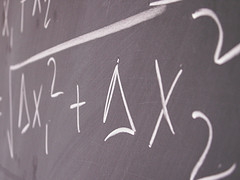 Does learning always have to be fun?
Can it all be done by playful exploration?
I wonder.
Sometimes, let's be honest, learning stinks and sucks. Doesn't it?
Learning vs fun…
And despite all the sweet stereotypes about non-formal education being all games and fun, learning also stinks and sucks in any experiential learning activity – no matter how funny it might be to watch.
Chris brings the discourse a little closer to non-formal education and learner-centredness:
«What we have to gain from Prensky's argument isn't that we should use games to teach, even if that is what he suggests. What we have to gain from the argument is this — what is it that our hobbies have in common that engage us? What is it that causes us to fall in love with doing something such that we can do it for hours?»
And he adds elsewhere that
«in all the writing we do about 21st Century tools and new ways of learning, it's important to remember that, in the end, it's still about the personal connections we make. It's about connecting with our students, sharing our passion for learning with them, and sharing their energy and their ideas.»
Something which is indeed forgotten far too often.