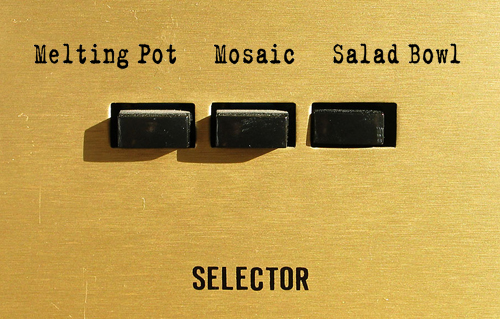 The Council of Europe is in the process of producing a »White Paper on Intercultural Dialogue«. (See the guidelines for the drawing up of the White Paper).

Wonderful! Everyone loves intercultural dialogue! It is the solution for fighting terrorism, it enhances social inclusion, and everyone is nice to each other and will respect each other's worldview. Wouldn't it be great if it was that easy?
"Dialogue as the solution to everything?"
But what is intercultural dialogue, actually? A very difficult question and so far no one has provided a satisfying answer. This white paper will have to. At least it will have to come up with a working definition. The authors will in the beginning of the paper need to include something like
for the purpose of this white paper intercultural dialogue will refer to a communication process between people who, on the basis of their socialisation have diverging sets of values…
Otherwise anyone can take the white paper and instrumentalise it for their own purpose, whether or not that is in line with the values upon which the Council of Europe was founded.
Another aspect of Intercultural Dialogue that will have to be taken into account is the one of ascribed identity and representation. When I recently made an intervention in a discussion about the White Paper, I was referred to as "the young colleague". I found this discriminating because I believed that being young is not something that would, in this context, have anything to do with my identity and with the role I was playing. However, apparently for the person who referred to my intervention "being young" was something that would describe me sufficiently in that context.
"Reductionist approaches are simply not good enough."
What I want to illustrate with this is the danger of ascribing a certain identity to someone with whom one is in a dialogue with. Individuals are very complex and reducing them to only one cultural membership is simply not good enough. Furthermore, "cultures" are not democratic groups, which elect representatives who can speak on their behalf. Whenever someone is invited to participate in an intercultural dialogue on behalf of a certain "culture", the question of whom this person is actually entitled to represent has to be asked.
Some other questions are also important…
How much can be discussed in an intercultural dialogue? Are human rights negotiable? Can someone, and especially the Council of Europe, engage in intercultural dialogue, with the aim of fostering mutual respect, if the partner refuses to accept human rights? What are the boundaries? When does tolerance become ignorance and dialogue harmful to those whose rights are disrespected?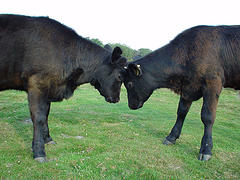 I believe that engaging in intercultural dialogue is also about having an opinion and knowing why one has that opinion. Being able to argue one's case and being able to agree to disagree are crucial in an honest Intercultural Dialogue that can lead to a mutual understanding and respect for each other. Human Rights are not negotiable. A friend once put it nicely by saying
The right to spin around with outstretched arms stops there where the nose of the person next to one begins.
"Huntington's trap is waiting…"
A White Paper on a field that is not yet a traditional policy field and is not clearly defined is in so far problematic as it can become another piece of wood in the fire that let's Huntington's ideas of a clash of civilizations boil (too) loud and strong these days.
If the White Paper will be based on a clear working definition that takes into account multiple cultural memberships and complex identities, if it provides an action plan to make European societies more inclusive and places where everyone's voice is heard and taken seriously — then it can become a great tool. However, in the same way that certain kinds of exercises in intercultural learning can enhance prejudice, so could this white paper.
Care that this does not happen will have to be taken.