Welcome back to the Podcast series co-produced by Nonformality and Youth Debate.
As you know, we recorded the inputs of the keynote speakers at the most recent research seminar of the institutional partnership on youth work, youth research and youth policy development. One by one, we publish these recordings as podcasts.
Today is the time to make the recording of Professor Costas Douzinas, Professor of Law and Dean of the Faculty of Arts and Humanities at Birkbeck College in London, available to you. Costar's keynote presentation was entitled "The end(s) of Human Rights".
"The end of human rights – a triumph drowned in disaster."
He has a couple of great surprises for you — an explanation of why being young is like having a cold (bless you, young readers out there!) or why human rights are a paradox of our modern times, a triumph drowned in disaster.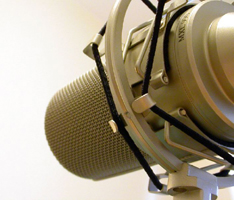 You might wonder who his friend Thomas is (go figure…) and why the end sounds a little abrupt: Costas has managed indeed to illustrate a rather weird limitation of Garageband — it stops a recording after 1 hour 6 minutes and 30 seconds. Please don't ask me why, get in touch with Apple instead. Anyway: The podcast is well worth some attention!
For information on how to go from here and what to do with the files, go here.
Please note that the audio files are rather heavy, at 65 and 63 Megabytes…
Enjoy listening, and stay tuned!
The wonderful mic-pic is courtesy of
s.e.v.e.n