It is quite stunning to observe meetings of education professionals. There seems to be a kind of unwritten "law of convenient ignorance" on the basis of which every attendant pushes aside what they know about the successful facilitation of meetings – including myself.
It begins with the preparation and the documents produced for that purpose. It continues with team meetings which are much more lax and relaxed. It goes on with the delivery of sessions. It affects the documentation. And it has a great impact on the quality of the meeting, its outcome, its visibility, its efficiency.
Don't get me wrong — this is not a flame-post! I am constantly doing this myself — ignoring professional standards of educational work based on the (unreflected and untrue) assumption that everything will work out just fine because we have done this for so long. It is a phenomenon I have observed over many years and discussed with many friends and colleagues and which is, it seems, a fact.
In addition, meetings often do not even attempt to consider the most basic kind of knowledge management, understood as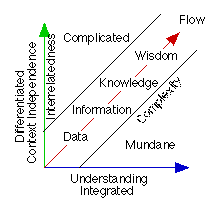 …"techniques used for the systematic collection, transfer, security and management of information within organisations, along with systems designed to help make best use of that knowledge; in particular tools and techniques designed to preserve the availability of information held by key individuals and facilitate decision making and reducing risk."

Source: Wikipedia

Accessed on March 18, 2006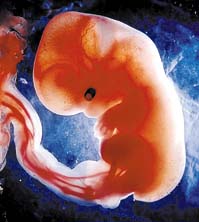 And I have no idea why.
But I do know what it feels like: Re-living life from gastrulation onwards.
So my question remains and goes out to you:
Why do we — people trained at facilitating conversations that matter — converse our knowledge in our own meetings?