It's a long time since the map section has seen any additions, but having stumbled over the excellent "Mapping Stereotypes Project" by Yanko Tsvetkov aka alphadesigner I couldn't resist to amend the collection. In an interview with the Telegraph, Yanko explained:
"I created the first one in 2009 because at that time there was an energy crisis in Europe. I just created it to amuse my friends but when I put it up on my website so many people liked it that I decided to really focus on the project of mapping the stereotypes based on different places in Europe. I was surprised by the reaction because I never really expected it to take off like this."
Here are, in alphabetical order, Europe according to Britain and, after the jump, Europe according to Bulgaria, France, Germany, Greece, Italy, Poland, Russia, Spain, the United States and the Vatican.
As Yanko put it: "Sense of humor highly recommended." Indeed :) Enjoy!
Europe according to Britain | Mapping Stereotypes Project | Source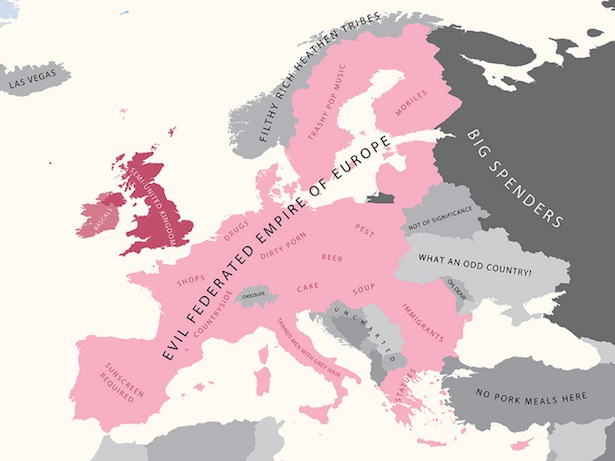 Europe according to Bulgaria | Mapping Stereotypes Project | Source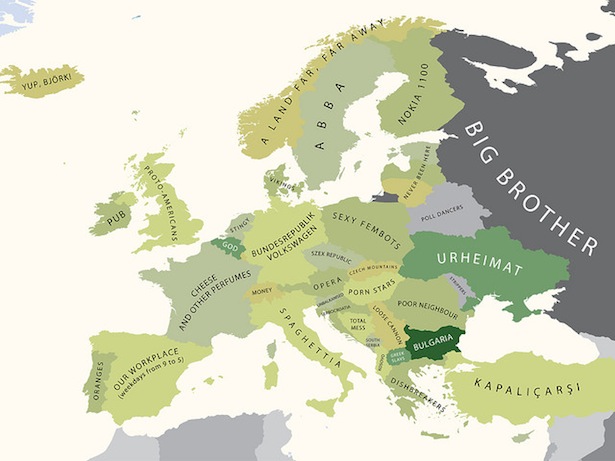 Europe according to France | Mapping Stereotypes Project | Source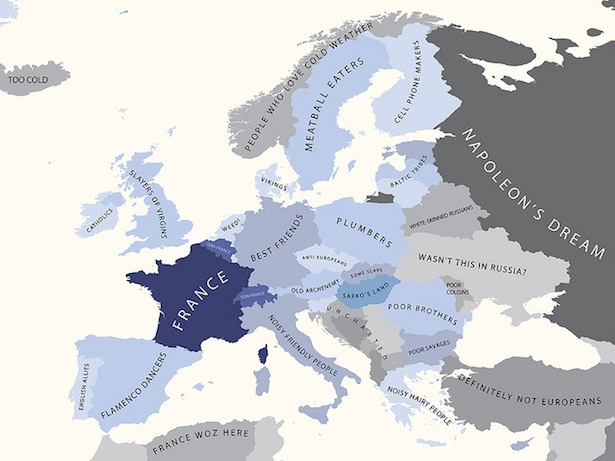 Europe According to Germany | Mapping Stereotypes Project | Source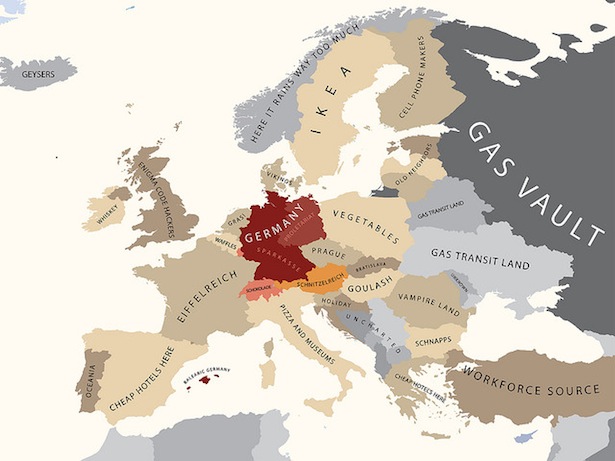 Europe According to Greece | Mapping Stereotypes Project | Source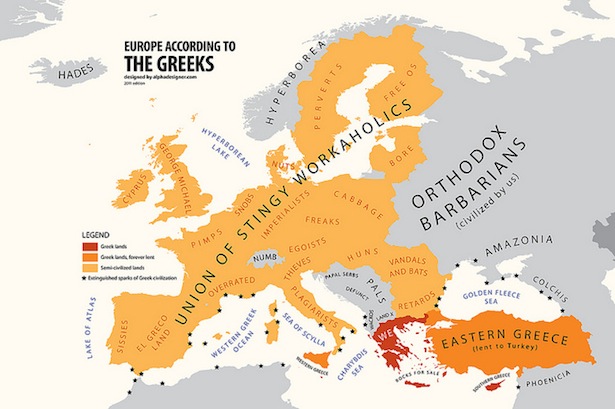 Europe According to Italy | Mapping Stereotypes Project | Source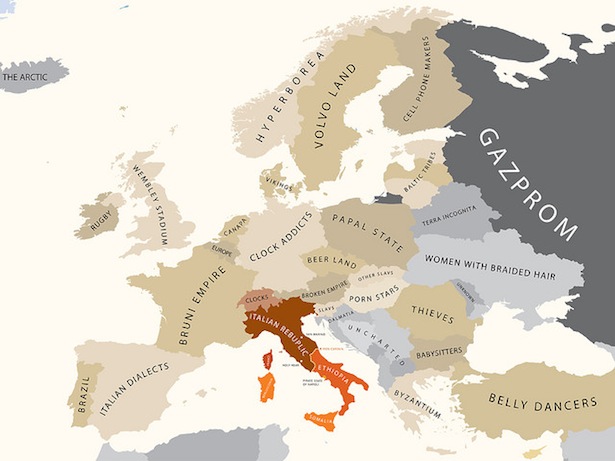 Europe According to Poland | Mapping Stereotypes Project | Source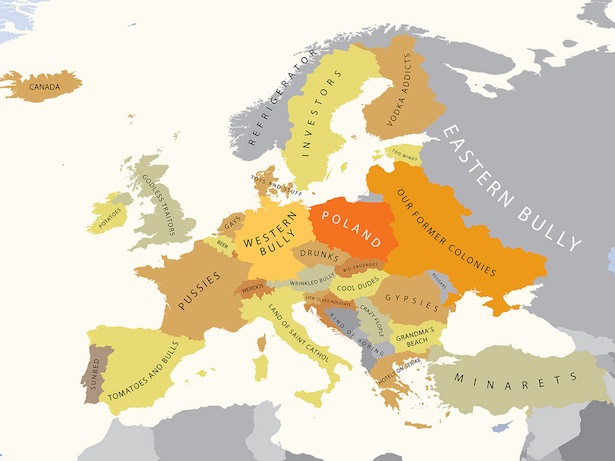 Europe According to Russia | Mapping Stereotypes Project | Source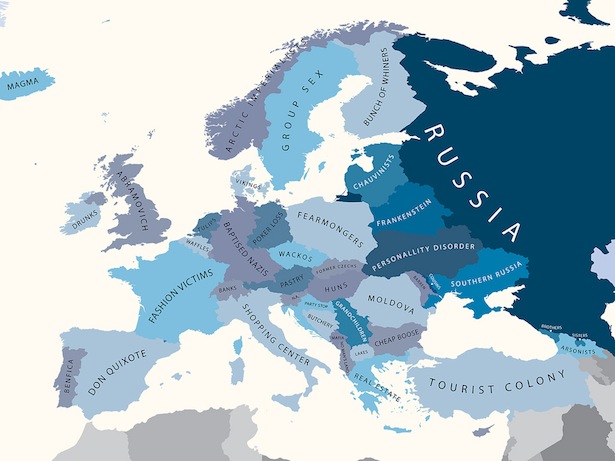 Europe According to Spain | Mapping Stereotypes Project | Source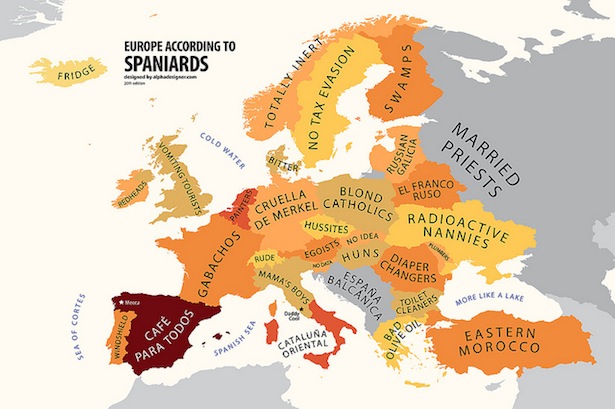 Europe According to the United States | Mapping Stereotypes Project | Source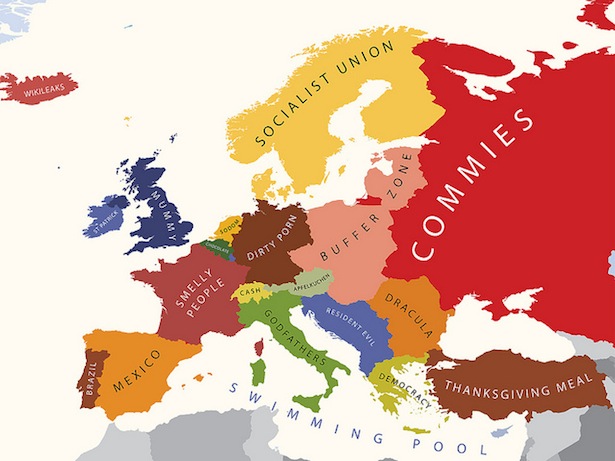 Europe According to the Vatican | Mapping Stereotypes Project | Source