Throughout the seminar, we developed quite a number of mindmaps about different questions and discussions.
You can find them all inside this post — in their original format (.mm), which you can use with the Java-based Freeware-software Freemind and as a pdf.
Pdf and mm are accompanied by a screenshot, but please be aware that these screenshots are not showing the full mindmap — so make sure to use the pdf or the original file!
Characteristics of good examples (see webthingies here)
Mindmap Original and Mindmap pdf

Webthingies and their strengths
Mindmap Original and Mindmap pdf

Nonformal Education on the Web
Mindmap Original and Mindmap pdf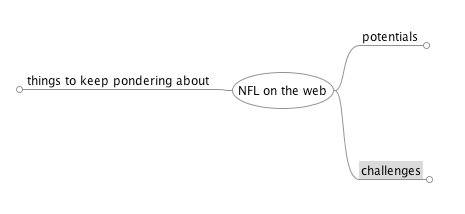 Wordwide web in support of nonformal learning
Mindmap Original and Mindmap pdf

Obstacles and challenges of our own w³-projects
Mindmap Original and Mindmap pdf