» A good map is both a useful tool,
» and a magic carpet to far away places.
With every map there comes:
a small version – the one you see, 500 pixels wide,
and, underneath the image, a descriptive title
a link to a larger version (1000 pixels wide) for download, and
a link to the source.
Please note that the copyright license of our blog only allow the use of these maps for noncommerical purposes, and that moreover the license of most maps only allow their use for educational purposes. Thanks for respecting that!
Found another cool map? Share it!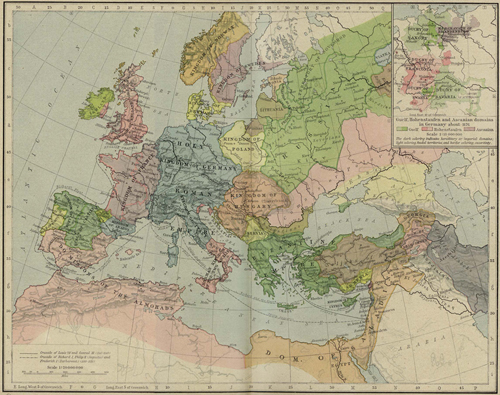 Europe in 1190 | Larger version | Source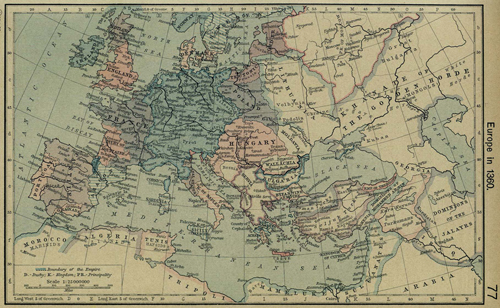 Europe in 1360 | Larger version | Source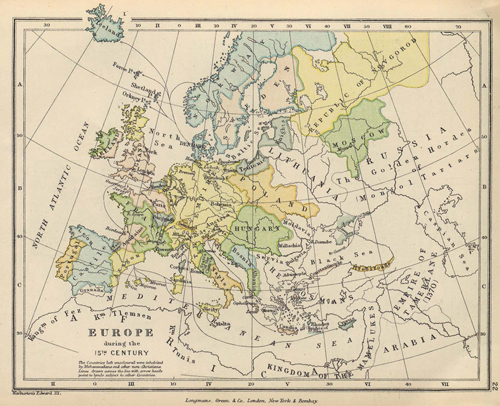 Europe in the 1400s | Larger version | Source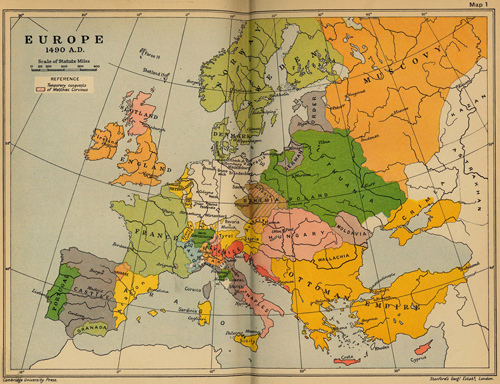 Europe in 1490 | Larger version | Source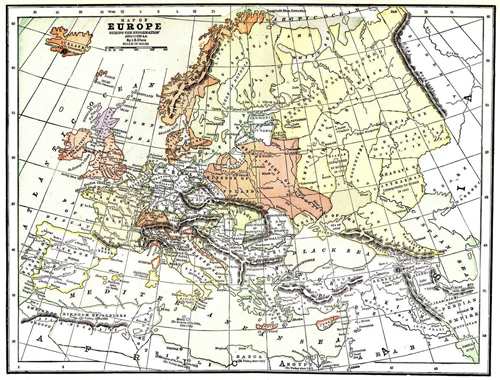 Europe around 1550 | Larger version | Source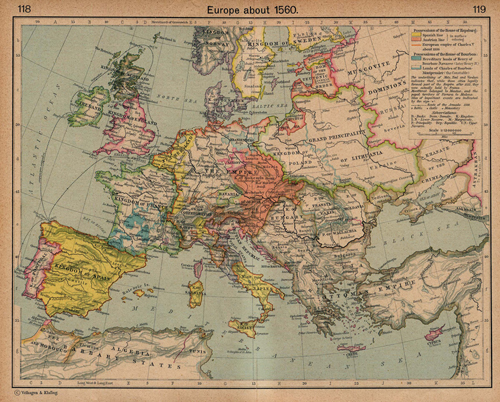 Europe in 1560 | Larger version | Source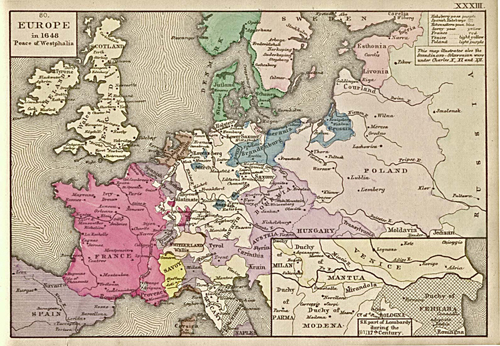 Europe in 1648 | Larger version | Source
Europe in 1695 | Larger version | Source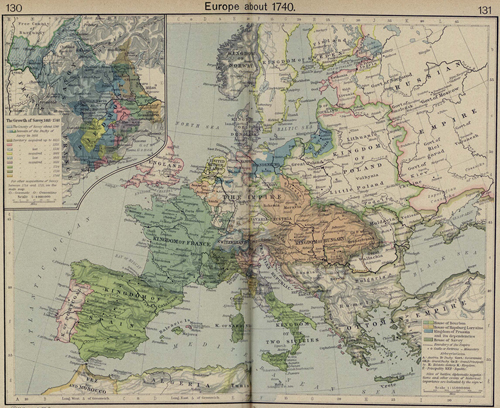 Europe in 1740 | Larger version | Source
Europe in 1786 | Larger version | Source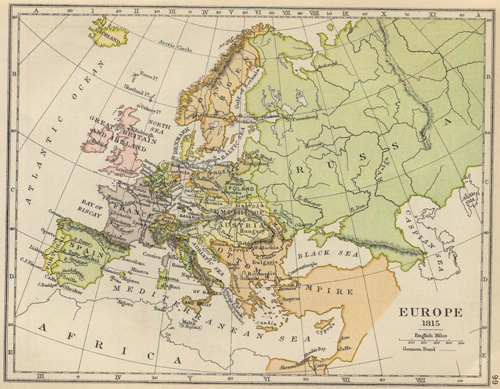 Europe in 1815 | Larger version | Source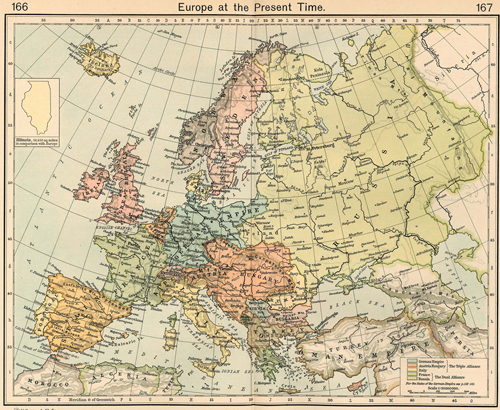 Europe in 1911 | Larger version | Source