Europe | November 6, 2007
It was some five months ago, that with this sad event Nonformality went on hiatus. It was not really planned, but there was no way we could have just kept on blogging as if nothing had happened… The grief was still too near.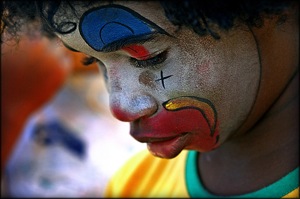 «Where grief is fresh, any attempt to divert it only irritates.»

Samuel Johnson
∞
«Grief can take care of itself, but to get the full value of joy you must have somebody to divide it with.»

Mark Twain
So in the end, we do come back at last to share our joy in
writing, discussing, thinking and (of course) provoking.
What can you expect?
A few surprises, for sure. We used the previous months to work hard on our first book – hopefully the announcement will appear here before too long and should already be reason enough to stay tuned!
We will also pick up our series on intercultural learning by Lene from «The Sparkle». The previous three articles of Lene were always greeted by many opinions and discussions, and we are confident the coming three articles will do no less.
To get you started again or afresh or at all:
The Derdians. How to build bridges when the ones who need the bridges have a culture?
Celebrating Experiential Learning. But what if Kolb was misinterpreted?
Intercultural Learning. One concept to embrace it all?
We hope it will be fun!
Obviously, asking questions remains part of our writing and thinking on this site. We will, for example, ask ourselves and you why first mornings of so many training courses and seminars are so dreadful – and why intercultural evenings commonly are a parody of the concept of intercultural learning. And our thoughts and eyes are on much more…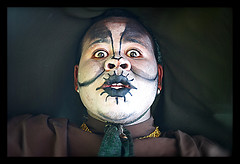 From everybody here at Nonformality,
thanks for paying attention. Love,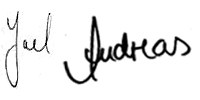 Dig into the archives until our frontpage reappears.
All pictures courtesy of the great CARF @ FLICKR.