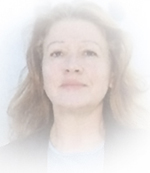 Former Special Rapporteur on the Right to Education (and Professor of International Law and International Relations at Lund University) Katarina Tomasevski discusses whether the right to education has a future within the United Nations in an article for the Oxford Journal "Human Rights Law Review".
The Human Rights Law Review describes itself as seeking 'to promote awareness, knowledge and discussion on matters of human rights law and policy' by publishing critical articles. Tomasevski is critical alright and hopefully will continue to promote much needed discussion on the right to education.
Her article is entitled
"Has the Right to Education a Future Within the United Nations? A Behind-the-Scenes Account by the Special Rapporteur on the Right to Education 1998-2004".
It is available for free from the website of the Human Rights Law Review, both as an online article and a printable pdf-version.
"The UN has betrayed the right to education."
The right to education, Tomasevski argues, has been betrayed by the United Nations Commission on Human Rights and has become a traded service.
Meanwhile this very Commission has recently been replaced by the new UN Human Rights Council after having been criticised heavily for missing legitimacy and the creation of underfunded mandates bound to fail. The jury is still out whether the UN will mess up this renewed attempt at protecting human rights and addressing violations or not.
"The right to education is about policy, not poverty."
One of the most interesting notions in Tomasevski's article is her argument that economic, social and cultural rights are not about poverty but policy and, using China and the US as examples to illustrate her point, asks:
"First, if economic, social and cultural rights have not even been addressed, let alone realised, in a country as wealthy as the US, what chance do poor countries have? And, second, since it is so much easier to realise economic, social and cultural rights in wealthy countries, should one not look at them and discern which models might work universally?"
Instead of blaming poverty in connection with reasons usually claimed to be beyond control, she blames wealth and the policies resulting from it for the lack of education.
"The right to education has become a traded service."
In another article for the electronic journal "Law, Social Justice and Global Development" Tomasevksi describes in more detail the diabolic role of the World Bank and the impact of its model of financing primary education which has only been changed recently as a result of her dialogue with the bank. (Has anyone ever wondered why the European Youth Forum never managed to voice such fundamental criticism loudly in their feable attempts to co-operate with the World Bank?)
Despite the recent World Bank policy changes, the effects of such policies (by not only the World Bank but also the IMF and, in general, wealthy governments) on education – namely: economic exclusion and manifestation of violations of the right to education – are also highlighted in her new report The State of the Right to Education Worldwide: "Free or Fee: 2006 Global Report".
All of which is, truly, highly recommended reading.
---
The Special Rapporteur on Education
Website of the Special Rapporteur on the Right to Education
Annual Report 2006
Annual Report 2005
Annual Report 2004
Annual Report 2003
Annual Report 2002
Annual Report 2001
Annual Report 2000
Annual Report 1999
The State of the Right to Education Worldwide
Free or Fee: 2006 Global Report – Website
Free or Fee: 2006 Global Report – Pdf-Version
Publications (Primers) from the Project "Right to Education" (all pdf-files):
Removing Obstacles in the Way of the Right to Education
Free and Compulsary Education for All Children
Making Education Available, Accessible, Acceptable and Adaptable
Human Rights in Education as a Prerequisite for Human Rights Education
The situation of education in the world
Youth and Education – UN Global Youth Policy
World Education Report 2000
OECD Education at a Glance
Global Institutional Education Initiatives
UN Millenium Development Goals – Universal Primary Education
United Nations Literacy Decade 2003-2012
UN Decade of Education for Sustainable Development 2005-2014

Education For All – UNESCO Website
Education for all by 2015 – Action weeks
Education For all – Global Monitoring Report
---
Note:
Obviously, you will also find all the documents at the different websites, where they are freely available for download. It is against our ethical standards as bloggers to steal bandwidth from other people without them knowing it, which is why we offer you the downloads also directly from our site in addition to the original locations.
Independent of that, ownership of and credit for the articles, books and publications belong solely to the authors and publishers — who have made it freely available in an attempt to share knowledge with civil society and the public.