What do you mean you have never heard of SYATP?!
My Lord!
See you at the Pole is an annual gathering of Christian students of all ages at a flagpole in front of their local school for prayer – during an early morning hour preceding the start of school day. (source).
Another wonderful event bound to September 27 until eternity is the World Tourism Day, instituted by UNUNWTO, 2006 organised under the exasparating theme of "Tourism Enriches".
"a fine day indeed"
Impressed? Well then:
Read on to find out what else September 27 has been good (or bad) enough for in the past:
1590 – Pope Urban VII. dies after sweet 13 days in papal office. Unlucky numbers!
1601 – King Louis XIII of France is born to masturbate in public.
1810 – Napoleon is defeated by the Portuguese and British in the Battle of Busaco.
1818 – Adolph Kolbe is born to invent the production process of Aspirin. Thank you!
1822 – French academic Jean Francois Champollion deciphers Egpytian hieroglyphs.
1825 – The world's first service of locomotive-hauled passenger trains opens.
1905 – Albert Einstein publishes his paper revealing the relation between energy and mass.
1919 – American scientist James Wilkinson begins his career as a numerical analyst.
1924 – Bud Powell was born to become a most influential jazz pianist.
1937 – The third GDR Minister für Schwermaschinen- und Anlagenbau sees the light of day.
1938 – Ocean liner Queen Elizabeth was launched on Glasgow's wonderful river Clyde.
1940 – Germany, Italy and Japan sign their tripartite pact forming the Axis.
1942 – Glenn Miller and his Orchestra performed for the last time.
1952 – Dumitru Prunariu was born to be the first Romanian cosmonaut, on a Soyuz 40. Yeah!
1964 – The Warren Commission releases its disputed findings on JFK's assassination.
1970 – Jordan's King and Yasser Arafat sign Jordan Peace Deal.
1975 – One half of Frankly Speaking brings joy to this world.
1976 – Francesco Totti was born to become one of the best Italian football players.
1978 – The German left-wing daily tageszeitung – taz publishes its Dummy in Berlin.
1979 – The German Bicycle Federation (ADFC) is founded in Bremen, Schleswig-Holstein.
1983 – Richard Stallmann announces the GNU project – remember, GNU's not Unix!
1986 – 24-year-old Metallica Bassist Cliff Burton dies in an accident.
1996 – The Taliban drove the Afghani Government out of Kabul.
1998 – 16 years of conservative cabbage rule in Germany ended.
1998 – Google is established. Yes, it's their own cake, not mine!
2002 – East Timor joins the United Nations after gaining indepence from Indonesia.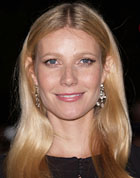 Ach and have I mentioned that Gwyneth Paltrow turns 34 on September 27? Well, in 2006 she does anyway…
All in all, a rather fine day :)