Don't read any further.
Don't think of a pink elephant.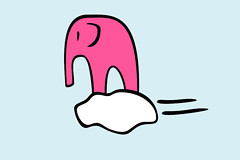 Fooled by the pink elephant? | Image by
neozen
Are you still reading? And did you visualise a pink elephant?
How come? I clearly asked you not to do so!
The simple answer is that our brain tends to ignore "not", "don't" etc. and focus on the content words. You thus tend to do exactly the thing that I am asking you not to do.
If I then say "don't discriminate", what happens then? Well, some people believe that you might do just that – not out of any bad intentions, but simply because you get so obsessed with the differences that you are not supposed to discriminate against, that it becomes very difficult to see the similarities and treat people equally. Soon then you start—often unconsciously, and often unintendedly—discriminating others, whether through positive or negative discrimination.
In their book Appreciative Inquiry: A Positive Revolution in Change, David Cooperrider & Diana Whitney tell a story about Rita Simmel, the president of a New York-based consultancy – a business specialised in mediating heavy conflicts between men and women that often include sexual harassment. This company had spent millions of dollars and many years on trying to solve such conflicts for different companies, but had started to doubt whether they were really making any difference.
A concrete case in point had been one of their current clients who they had worked with for years, but according to all measures things were only getting worse: there had been numerous complaints, law suits, and evaluations showing that people were getting more and more insecure. After training sessions and workshops on the issue, many participants said that they felt more insecure about how to communicate with the opposite sex, felt increased distance and decreased confidence. Furthermore, no women were promoted – and so Rita Simmel wanted to know how she could use Appreciative Inquiry on this conflict.
Appreciative Inquiry is about the coevolutionary search for the best in people, their organizations, and the relevant world around them. In its broadest focus, it involves systematic discovery of what gives "life" to a living system when it is most alive, most effective, and most constructively capable in economic, ecological, and human terms. AI involves, in a central way, the art and practice of asking questions that strengthen a system's capacity to apprehend, anticipate, and heighten positive potential. (Source)
In other words: appreciative inquiry is a method where you focus on best experiences and on what you really want instead of the problems and the things you don't want, as is too often the case.
Finding the right question…
Cooperrider asked Rita what she really wanted to achieve by the intervention in this company. Rita said that they of course wanted to diminish the cases of discrimination against woman (read: don't discriminate / don't think of the pink elephant). Cooperrider asked if that was really all she wanted to achieve. She then got silent and thought for a long while and then said that what she really wanted was to see a completely new organisation with high quality work across the sexual boundaries.
…leads to a clever response
Cooperrider thought that this was a great idea, and asked what would happen if all members of the organisations were invited to nominate themselves in pairs as candidates to share their stories about how to create and maintain high quality work across sexes?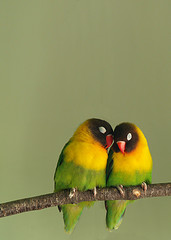 Rita accepted Cooperriders proposal and was soon surprised that in this very same company where they had for so long time tried to fight discrimination, hundreds of pairs now nominated themselves. The project kept growing: a group was trained in interviewing colleagues about their best experiences with cross-sex cooperation. They found lots of stories on mutual confidence, constructive leadership and conflict management and good ways to deal with stereotypes about each other. These interviews were used for inspiration when defining a vision for the organisation and designing policies and practices accordingly. Within just a few years, this company won a price for the "best workplace for women".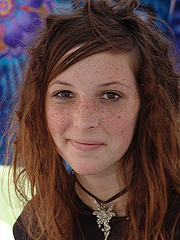 Just imagine… | Photo by
zen
Now imagine what would happen, if we as youth workers stopped focusing on creating awareness on cultural differences and prejudices and stopped repeating: "don't discriminate ethnic minorities." Imagine what would happen if the first we did was to ask our participants: tell me the story of the time where you have experienced the best cooperation ever with ethnic minorities in your work, what happened? What did you do? What was your contribution? Imagine how much information this would give us about how to integrate and include. We would not just get information about and become aware of cultural differences, and about problems of integration or examples of discrimination. However, we would get really cool and useful information about how to include ethnic minorities into our projects and organisations. And imagine what would then happen if we found ways to enlarge and repeat these best practices and to do much more inclusion.
Imagine…
Just imagine…
Imagine what would happen if we started the project development phase during training with asking the participants to tell us the story about when they have themselves felt most included and empowered by being involved in a project. And we then asked them to use this information, (enlarge it and repeat it) to plan how to involve and include ethnic minorities into projects and organisations. I believe that none of such stories would be about "how someone made a project for me", but rather about "how I was involved in the decision-making process from the very beginning, how I was listened to and taken into account" We might then be so lucky to get youth projects where both minority and majority have been truly involved in all phases from defining, planning, implementing and participating, rather than just be seen as the final recipients of the project.
You will
be amazed!
When being presented with such a method, you might think, oh very nice, but isn't it too superficial when you cannot deal with the things which went wrong… Or you might think very nice but it wouldn't work in my case because we really have big problems. And yes you are right; this might be the outcome of focusing on the best, if you do not facilitate the process carefully. On the other hand, if you do use the method of appreciative inquiry to its full potential, you will be amazed with the power it has to dissolve problems and turn the focus towards creativity, ideas and energy. And isn't that exactly what we need for dealing with the challenges of multicultural societies?
This is the sixth and last article of our critical series on intercultural learning by Lene Mogensen from In Dialogue. [1] Start with The Derdians if you have missed the beginning.
_________
1. It was originally written in 2006, and has lost none of its potency. ↑